AC Rental and Temporary Cooling Solution
GET THE BEST SERVICES FOR AC RENTAL IN UAE
Are you looking for the most reliable and high-quality AC rental in UAE? You've come to the right place!
At Emirates Jo, prioritizing comfort, health, and affordability drive every solution we deliver for our clients, to equally ensure that their users and customers have a positive experience with AC rental in UAE.
For us here at JoAir, our products and services geared towards Chiller Manufacturing, Cold Store Condensers, Glass Chillers, Trading in Refrigeration Equipment, Spare Parts and Accessories, Air Conditioning Rental, and many other solutions delivered all over UAE—are our passion and our core product offerings.
Because of the extensive experience of our team in the HVAC equipment sector, we tackle temporary climate solutions in a distinctive and innovative way. Whether you need our assistance with an event, maintaining the operation of your business, industrial cooling, or just some spot cooling, you can rely on us to provide a customized solution that meets your budget requirements.
Need AC rental in UAE and other essential equipment because of an emergency? Don't worry, Emirates Jo can help!
A rental option is a cost effective short term solution for many situations such as unexpected equipment failure, planned maintenance and temporary shutdowns, special events and projects, natural disasters, need to supplement existing equipment, new construction projects, capital constraints, etc.
We have a variety of models and types of air conditioners to meet your short-term cooling needs with regard to AC rental in UAE. From 3Tr to 50Tr, primarily freestanding units and packaged AC units are available. Water chillers of different capacities are also available.
FSU 3Tr
FSU 5Tr
FSU 8Tr
FSU12Tr
PU 5Tr (12" Dia supply duct x 01 and 2 nos for return)
PU10Tr
PU 20Tr(24" Dia supply duct x 02 and 04 nos for return)
PU25Tr
FAHU & Etc…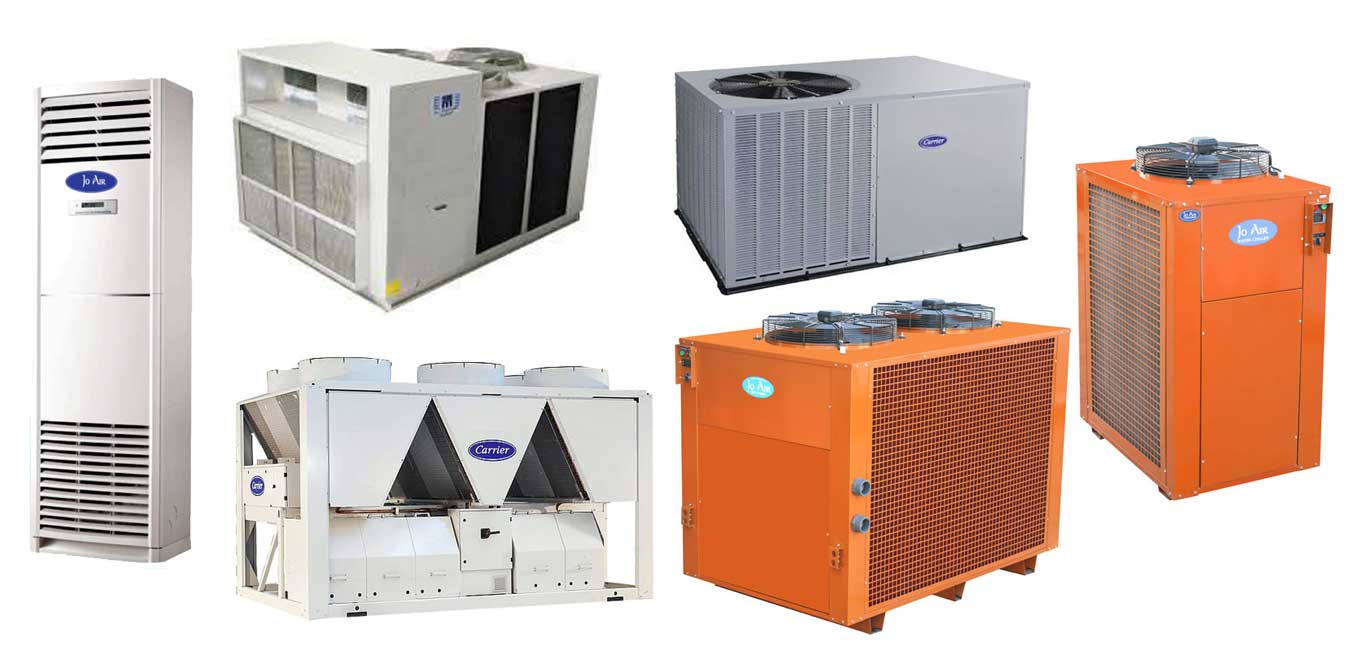 BENEFITS OF AC RENTAL IN UAE
As the seasons change and the weather gets harsh, homeowners and businesses rely on their air conditioner for daily living and business operations. However, many people don't know that there is an easily available AC rental in UAE with an accompanying service to have it delivered right to their home, office, or business. This can be a great cost-saving measure for most users. Not only that, there are also plenty of other benefits of AC rental in UAE.
When you rent a unit, you frequently get the benefits of AC rental in UAE from one that is really practical and cost-effective. This can save you hundreds or even thousands of dirhams over the course of the rental season. Perhaps even most of your rental expenses are covered.
When you opt for Emirates Jo AC rental in UAE, you don't have to worry about going through all the complex financing or other hassles that might come along with buying a unit. Even if you are short on cash right now or don't qualify for traditional financing, you have the opportunity to get the unit you want with our variety of offers and customizable packages.
Remember, a good air conditioner isn't just about comfort, it's also about safety. Whether in the summer heat or in the winter months, AC rental in UAE can be your best bet for reliability. You will get the performance you want and the service you need as backup if the unexpected happens.
Event Cooling:-
For Exhibitions,Events, Stalls, Outdoor functions etc..
Event planning starts with choosing the right HVAC equipment. "Joair" has the depth of experience necessary to provide AC rental in UAE with impeccable temperature control and air management in challenging event environments.
Comfort Cooling:-
For buildings,Villas,Schools, labour accommodations etc….
Customers trust " Joair" for AC rental in UAE either for planned maintenance or time consuming repairs for the network.
Process cooling:-
For industrial applications,production factories , companies etc
Whether you need AC rental in UAE for short term or long term solutions, JoAir can provide customized supply, installation, and commissioning of chillers and air-conditioners for temperature change in air and water.
Wild air cooling:-
For construction sites, warehouse etc
Emirates Jo can provide reliable AC rental in UAE to help maintain 26-30 degrees centigrade in your spaces to keep your materials and people safe from extreme heat or unbearable humidity especially in the UAE's unpredictable climate throughout the entire year.